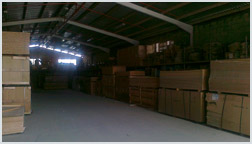 Building Materials Supplies Division :.

Al Mana Engineering & ContractingCo.(Al Mana) has been an established contracting company under the laws of the State of Qatar since 1963 and remains an integral part of the esteemed Al Mana Group.As general contractors Al Mana are also able to offer a range of construction services through in house specialized divisions for Mechanical, Electrical & Plumping, Carpentry & Joinery, Aluminium together with Building Material Supplies.
Al Mana Carpentry Division has been established under the Al Mana umbrella since 19XX and brings specialised carpentry and joinery aspects not only for in-house production but also contracting out directly to a wide and varied client base.

The specialized division are able to offer quality and professional services in all aspects of carpentry and joinery which include:


• Top Brand European Building Materials
• Floor & Wall Tiles
• Granite & Marble
All Al Mana Divisions pride themselves on the Company's Policy to control each individual contract by applying cost effective, planned and systematic methods that determine, assess and achieve quality in accordance with each client's particular requirements.
It is recognized by Al Mana that quality and safety are the keystone of success in the industry. The reputation and professionalism of Al Mana staff and products hinge on quality. Therefore, Al Mana are committed to our quality policy for all projects whether large or small and each are managed and supervised with the same attitude towards quality and safety.